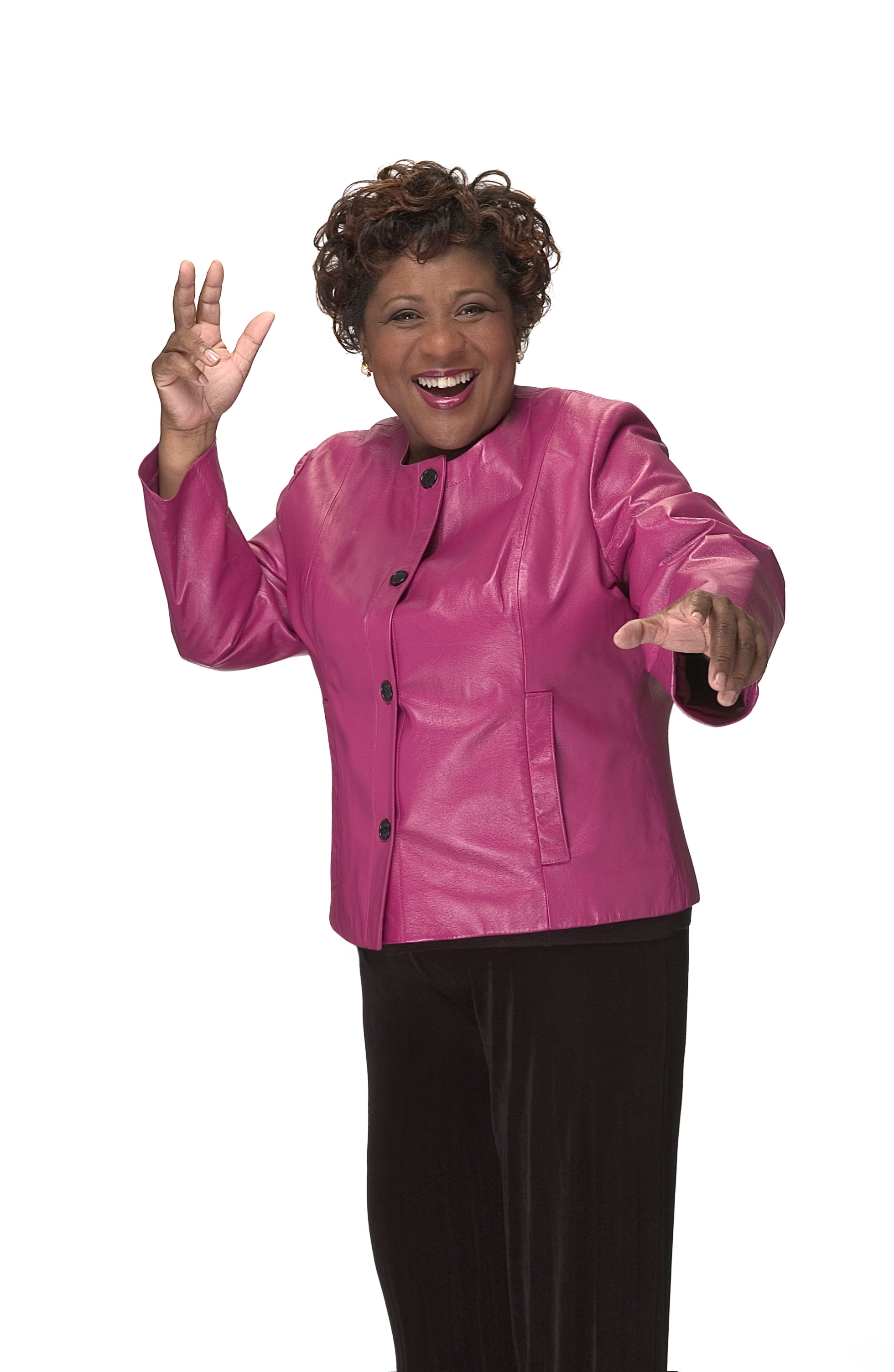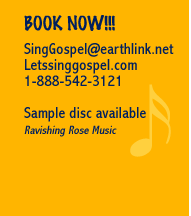 "Let's Sing Gospel " is an interactive musical theater performance that tells the story of a group of people learning to sing gospel music.
The hook is that the audience becomes the chorus as Rosita transforms them into a rocking gospel choir. As the choir director in need of a choir, Rosita takes some traditional gospel songs and some original material, and has the audience singing, moving and clapping to the music within minutes. She weaves in inspirational stores about life and her years of experience as a gospel choir director and a Baptist minister in a small town.
The audiance is the cast and the choir, as voices blend together on stage and in the audience. The evening ends with a rousing mini-concert by the audience that makes "Let's Sing Gospel " a spirit-filled experience!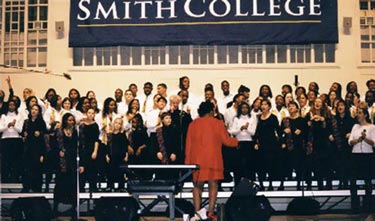 COLLEGES & UNIVERSITIES
Amherst College, MA
Mount Holyoke College, MA
Ashland College, OH
Palm Beach Community College, FL
Cumberland College, KY
Providence College, RI
Eastern Ct. State University, CT
Rutgers University, NJ
Emmanuel College, MA
St. Joseph's College, ME
Floyd College, GA
Smith College, MA
Geneva College, PA
Siena College, MA
Johnson & Wales, RI
Slippery Rock University, PA
Louisiana State University, LA
Stone Hill College, MA
Lyndon State University, VT
University of Nebraska, NE
Monmouth University, NJ
Williams College, MA
COMMUNITY VENUES
Beverly First Night, MA
Northampton First Night, MA
Massachusetts Music Educators, MA
Peacham Community Association, VT
RELIGIOUS ORGANIZATIONS
Amherst College Chapel Program, MA
Forest Park Church, MA
Cathedral Heritage Foundation, KY
Smith College, Helen Hills Chapel, MA
Episcopal Church, Northampton, MA
SCHOOLS
Gloucester Public School System, MA
Proctor Academy, NH
Hebron Regional School System, MA
Tanasqua Junior High School, MA
Northfield-Mt. Herman Prep School, MA
While Mountain Prep School, NH
Philips-Exeter Academy, NH